About Us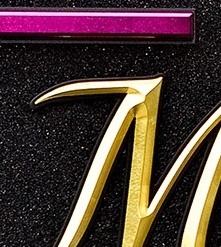 Avila Sign and Design, located in Grover Beach, California, has always been passionate about the sign business. It shows in every project they take on. Avila Sign & Design is a custom design and manufacturing shop combining classic design principles with cutting edge technology. Each design is given high priority to be appropriate, compelling, and effective. Avila Sign & Design takes pride in knowing they can specifically solve your design problem and at the same time be professional about it. Expertise from experience. Great ideas that are realized in their execution.
Here are some considerations you should make when choosing a sign for your business: Does it look like it belongs there? A sign should not look stuck on or forced. Successful design should look seamless. How could it be anything else? Does it convey the image you want for your business? A well designed and executed sign identity is a perfect way to make a first impression about who you are.
A design has greater value when it is able to convey a clear and organized message. You need a sign, why not make it both functional and beautiful? It is absolutely your best value in advertising.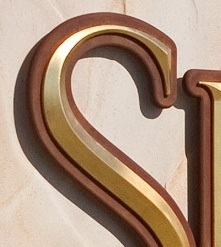 Avila Sign & Design is serious about the impact their work has on the visual landscape. The charming Village of Arroyo Grande is a living showcase of their work. If you are in the area, take a stroll through this living portfolio.
Our philosophy:
We design to meet anyone's budget, large or small! Our goal is to enhance your image, making you proud to carry your trademark and artwork in the years to come!
An acknowledged leader in the sign industry; our work has been featured in magazines and books worldwide.
Serving the Central Coast of California since 1985. Don't miss the opportunity to autograph your business with excellence.